At the invitation of Prof. QIU Dunlian, the executive Editor in Chief of the Journal of Mountain Science (JMS), Prof. Mirza Barjees BAIG and his wife Mrs. Rubina BAIG visited the Institute of Mountain Hazards and Environment (IMHE), Chinese Academy of Sciences on October 27.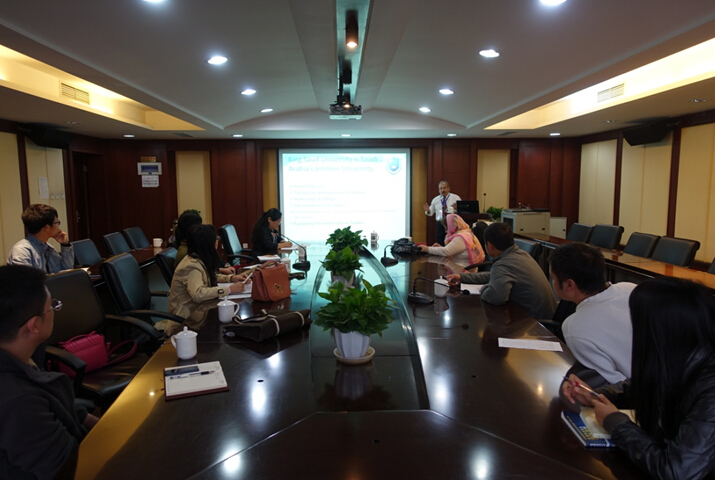 Prof. Baig made presentations in IMHE.(Picture by IMHE)

Prof. Baig is the editorial member of the JMS. He made two presentations, one is about the introduction of his university and another is about the energy and environment in Saudi Arabia. He introduced the history, disciplines and majors of the SKU, especially those subjects closely related to environmental sciences. He stressed the university's initiatives for attracting international scientists to work or do cooperative research in the SKU. SKU is the largest and oldest university in Saudi Arabia, and the top tertiary university in the Mideast countries.

Mrs. Rubina BAIG is a freelance writer and education missionary. Rubina made a presentation about the social and economic situations, agricultural production, environmental issues especially the rapid forest coverage loss, and the important roles that women played in agricultural production in Azad Jummar Kashmir, Pakistan.

Prof. QIU made a presentation to introduce the research departments and major research work in the IMHE.