To continue strengthening partnerships with Chinese organizations, the International Centre for Integrated Mountain Development (ICIMOD), Chinese Committee on ICIMOD (CNICIMOD) and Kunming Institute of Botany organized ICIMOD-China Partners' Day in Kunming, 27 November 2015. Key objectives of the day were to provide a platform for mutual learning, networking opportunities, showcasing partners' work, expanding partnerships and mobilizing support for sustainable development challenge in the Himalayan region.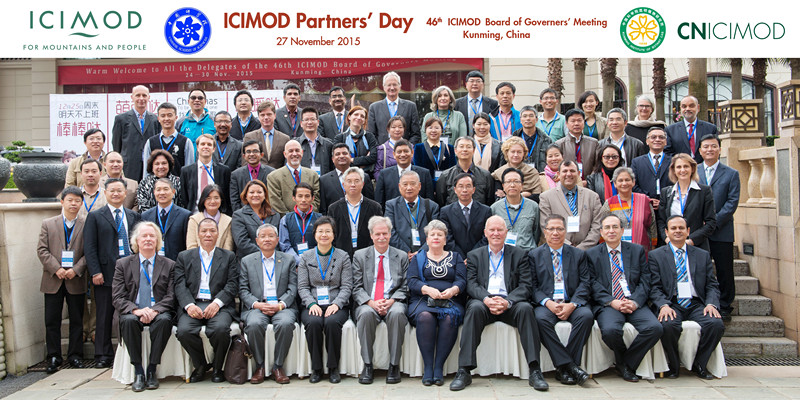 ICIMOD-China Partners' Day (picture by KIB)

The delegates from both sides gave an overview of their joint research programs, reflecting on problems and challenges involved in these programs and putting forward suggestions for future collaborative projects.

During the workshop, ICIMOD signed MoU with National Natural Science Foundation of China (NSFC) and CNICIMOD.