Sustainable Mountain Development Conference
v INTRODUCTION:
In 2022, the United Nations General Assembly declared the year 2022 as the International Year of Sustainable Mountain Development to increase awareness for the importance of sustainable mountain development, and the conservation and sustainable use of mountain ecosystems
In between both of these historic events, significant progress and improvements have been made in mountain biodiversity conservation, cultural conservation; education, scientific research methods, tourism development, and art.
The purpose of the conference is to explore each of these sectors from the perspective of globally renowned professionals in the physical and social research sciences, education, development, art, filmmaking, tourism, and conservation.
We hope you will join this important opportunity!
v PROGRAM
v VENUE
We will have the hybrid conference on Days 1 and 2 (1st and 2nd December). Presentations will be done in the combination of in-person at the venue and by Zoom to minimize the risk of COVID-19.
All sessions on Day 3 (3rd December) will be done by Zoom only.
Room reservations at Special Rates
To participate in the onsite conference on Days 1 and 2 (1st and 2nd December), you may want to stay overnight at Chandragiri Hills Resort, the venue of the conference.
You can book your room at a special discount rate through the special e-mail address, sales@chandragirihills.com, mentioning the Sustainable Mountain Conference participant.
Please be advised to book your room as soon as possible because the number of the rooms at the special discount is limited.
THE VENUE
In-person conference will be taken place at Chandragiri Hills Resort, just 10 km away from the city center of Kathmandu.
ADDRESS
Chandragiri Hills Ltd.
Thankot, Kathmandu, Nepal
v ONLINE REGISTRATION
We are using an independent online payment system. You will be jumped to the independent payment page with high security, which is managed by the GLP (Global Land Programme) Japan Nodal Office.
Please click the link below to go to the registration page:
v ONLINE ABSTRACTSUBMISSION
Extended deadline for abstract submission
We would like to inform you that the deadline for submitting abstracts for the SMD Conference 2022, originally scheduled for October 16, 2022, has been extended by 17 days and the new deadline is October 31, 2022.
Welcome to the abstract submission online form. You can submit your abstract only through this system.
Abstracts must be formatted using the Word template. Abstract word limit is 200 excluding the title and presenters' names. Please find the reference below to download the abstract template.
All abstracts will go through a peer-review by the Scientific Committee. The presenting authors must register and settle the full payment by November 15th. There are some inquiries that Chinese scholars cannot download the template. If so, please write e-mail to the above address, so that the organizers will send the template by e-mail. If they do not register and pay in full, the abstract will be removed from the program.
Submit your filled abstract by e-mail to: 'mountain2022' before '@aol.com'
Abstract Submission Due on October 31st, 2022
Notification of abstract acceptance By November 5th, 2022
Registration deadline for authors November 15th, 2022
Abstract will be cancelled if the registration payment will not be confirmed by November 15th
v KEYNOTES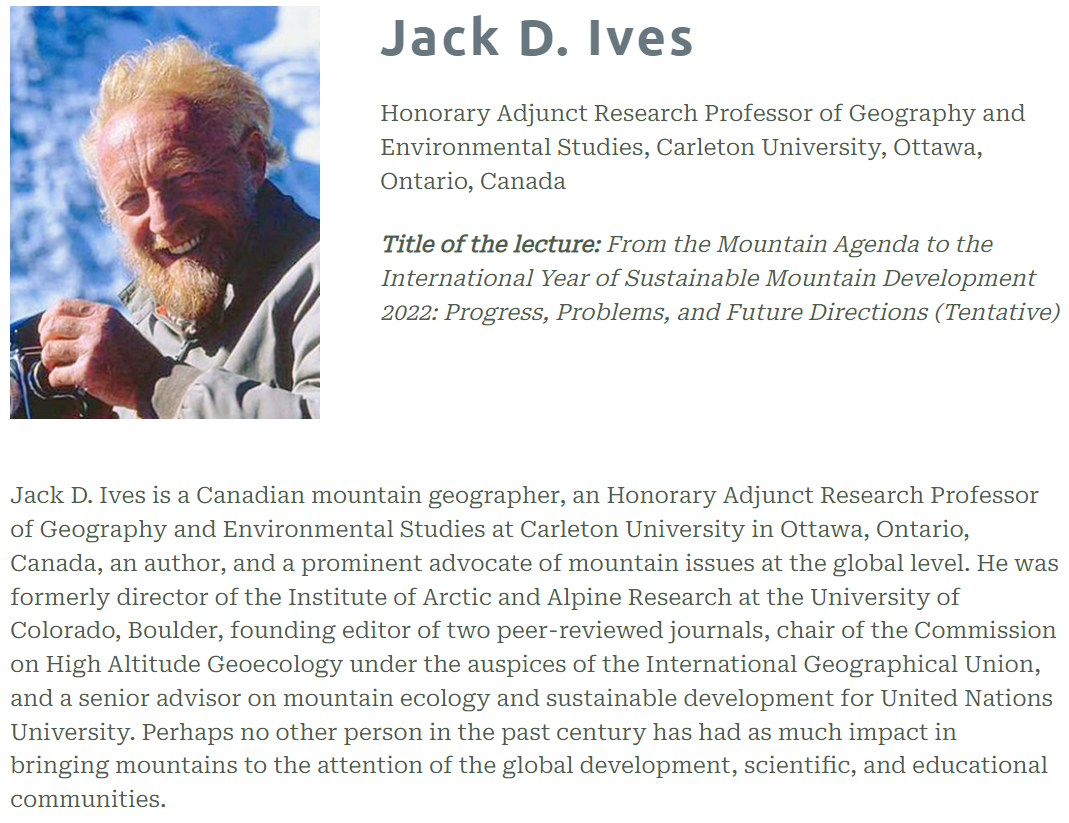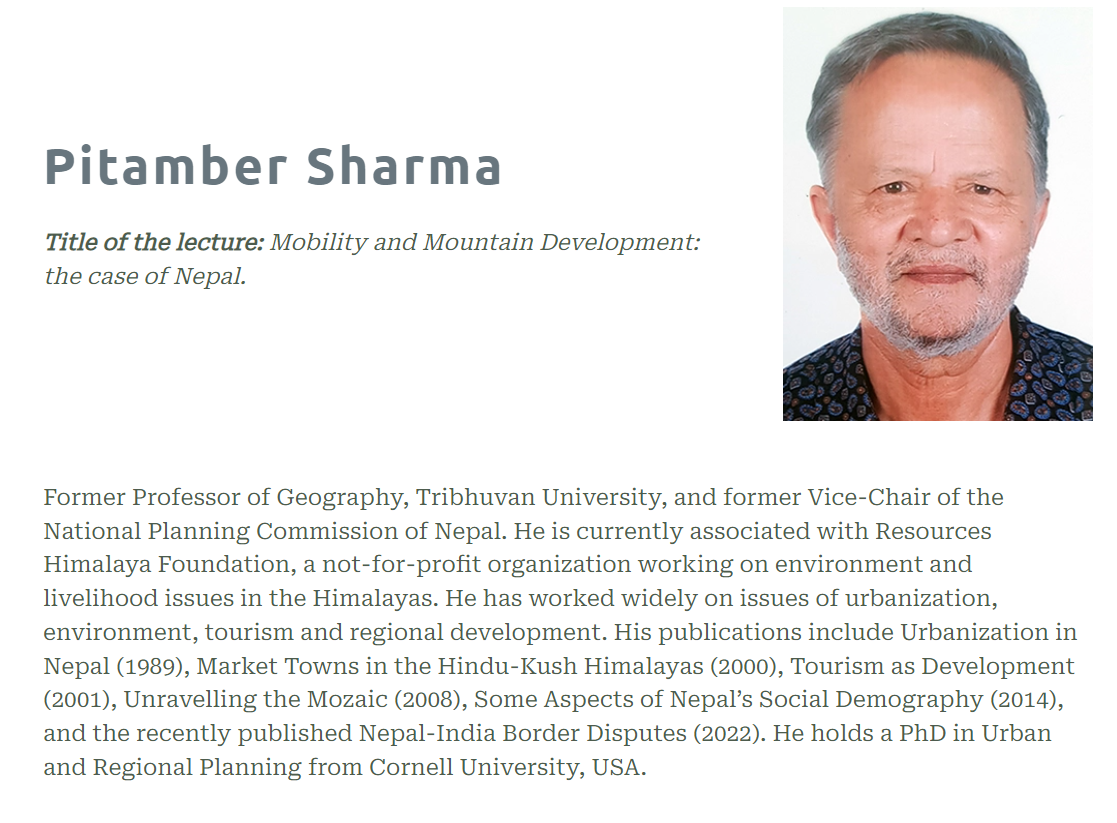 v ORGANIZERS AND PARTNERS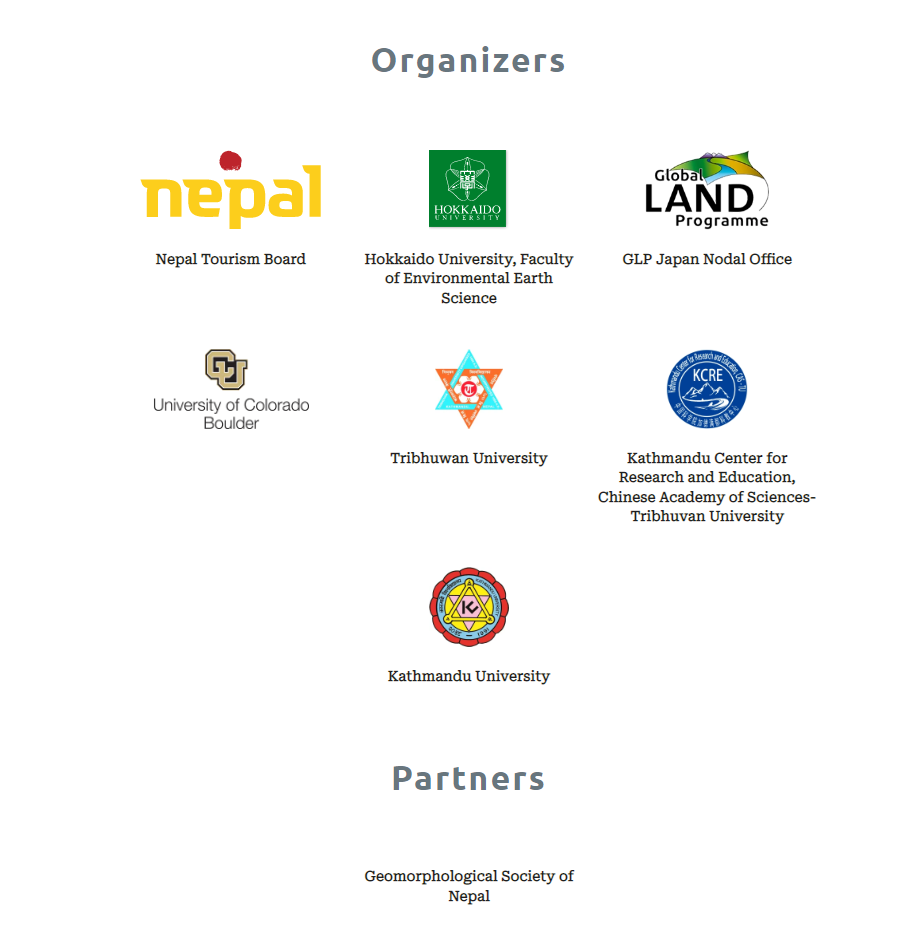 For detail information https://ntb.gov.np/conference/