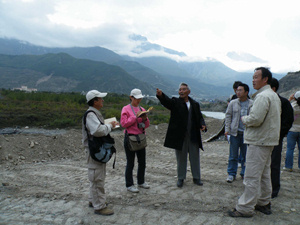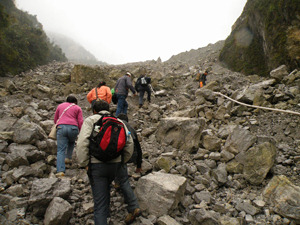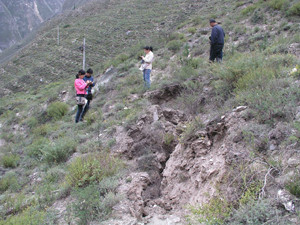 Significant Progress has been achieved in Project of Comprehensive Study of Mountain Hazards Induced by Earthquake of Wenchuan, launched by IMHE , cooperation with Institute of Rock and Soil Mechanics, etc, since it was launched in July, 2008.
5 times of inspections covering over 30 disaster areas have been conducted and first-hand material on mountain hazards induced by earthquake of Wenchuan has been collected. This project has completed investigation for 22 blocked lakes and 103 typical disaster monitoring samples, registration for all types of landslide, data analysis of over 1200 samples from low altitude remote sensing maps, and data collection of mountain hazards development in earthquake area after flood season.
Further work including data collection and analysis, hazard distribution map will be assigned and the achievements will be of a great help for decision makers.
   Source: Science and Technology Division; Hazard Evaluation and Mitigation Division